Since we had children, we began to worry about their education. With the understanding of various educational concepts, Montessori is probably the most familiar one. It places a lot of emphasis on environmental arrangement and focuses on developing children's learning ability, study habits and independence, which are all important abilities.

Montessori has obvious advantages and is recognized by many parents. We can use Montessori toys at home for the early education of our children.
Table of content:
What is Montessori toys?
How to use Montessori Toys?
Top 10 Montessori Toys for Kids
What is Montessori toys?
Montessori believed that education should focus on the nature of children. Montessori toys are toys evolved from Montessori teaching aids, which extend Montessori's educational philosophy. Montessori toys are mainly divided into five categories, namely, educational toys for daily life, sensory educational toys, mathematical educational toys, language educational toys and scientific and cultural educational toys.

In the Montessori concept, children aged 0~6 years old should first acquire the ability to take care of themselves through repeated practice, for example, under 3 years old, they can be allowed to pour water and drink from water bottles and open cups, unscrew the lids of water bottles, tie buttons, put on clothes, shoes and shoelaces. Not only do these things exercise their fine motor skills, they also improve concentration and gain confidence by successfully mastering a skill.
The characteristics of the Montessori toys:
1. Meet the size of the child's height
2. Real, usable objects
3. With the purpose of the corresponding exercise
How to use Montessori Toys?
Montessori education attaches great importance to the arrangement of the environment, hoping that children can master various life skills and understand knowledge through independent exploration, so it is important to create a suitable environment for children to explore.

1、Sort items and arrange them in fixed positions to provide children with a sense of order.
2、Provide furniture that is appropriate for the child's size, or use a footstool so they can use adult-sized furniture alone.
3、Get children involved in household chores and slowly learn to take care of themselves and others.
4、Provide children with the opportunity to choose and respect their choices, such as an exclusive closet where they can pick out their own clothes.
5、Let your child do as much as possible independently during the activity, accompany, observe and encourage them to do it independently.
6、 Most importantly, the above arrangement must be safe.
Top 9 Montessori Toys for Kids
My First Book Early Learning Cloth Book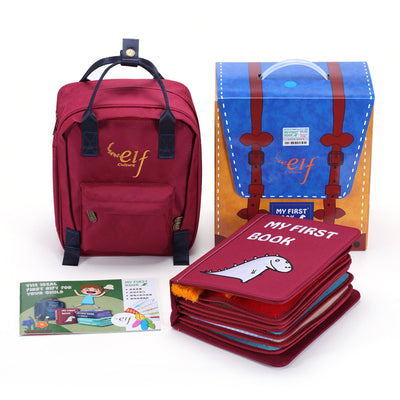 My first book is a scaled-down version of a daily life work book. It concentrates many tasks that help children practice how to take care of themselves, such as tying shoelaces, tying bows and zippers. Some of the more complex designs of children's clothes require multiple practice sessions. Although parents can usually teach them how to do it while dressing them and putting on shoes, but such a cloth book is more suitable for them to practice repeatedly. And chewable, washable design is also very suitable for small children.
Playgo My Little Kitchen Sink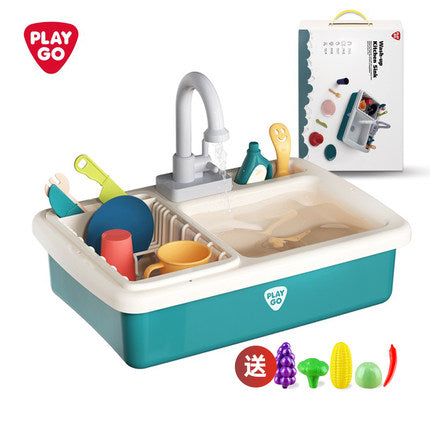 The first step in getting children to learn to take care of themselves can start with simple hand washing. For younger children, you can first provide them with a toy to practice hand washing. This is a real "water" sink toy that allows children to get a real running hand washing experience, and also allows them to have fun washing their hands. After all, it is very important to maintain good personal hygiene habits. In addition to hand washing, you can also experience the fun of washing dishes, fruits and vegetables. Kitchen series of toys less children's tableware, you can rest assured that these dishes are safe.
Babycare Children's Washing Table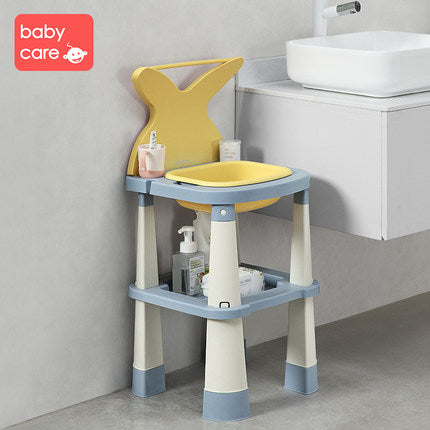 For older children, you may want to give them a real exclusive "washstand". Every day, they can practice how to wash their hands, comb their hair, brush their teeth, wash their face, and so on. By practicing these simple actions, they can eventually gain the ability to take care of themselves. An important role of adults in the Montessori philosophy is to create the right conditions for children to be able to do more independently.
Hape Fix-It Tool Box Toy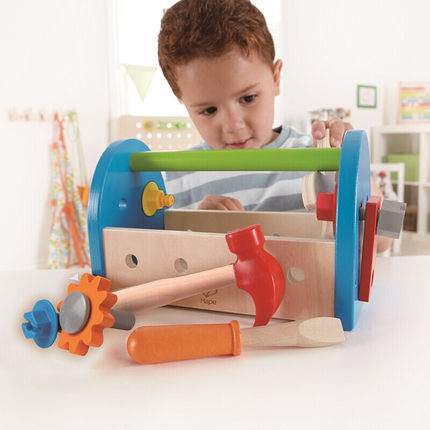 Do not underestimate the action of unscrewing and tightening, it can exercise children's motor coordination skills. Especially when children have seen their parents fix things at home, curiosity immediately up, to prepare a toolbox for them, but also a good way to avoid demolition of the home. It can also be used to do role-playing mini-games and promote their language skills.
Hape Peg Puzzles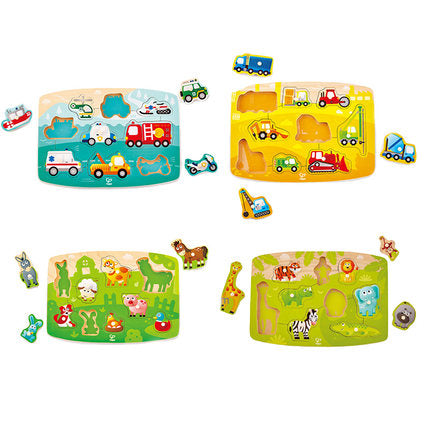 Many of the Montessori teaching aids require the "three-finger pincer" (thumb, index finger, middle finger) action to hold an object, which is a good exercise for children's thumb, index finger, and middle finger gripping ability, laying the foundation for writing later. Using a "three-finger pincer" to pick up the puzzle and put it together. This process not only exercises fine motor skills, but also exercises children's hand-eye coordination, and more importantly, through repetitive practice, children can also play to focus.
Teamson Little Helper Housekeeping Cleaning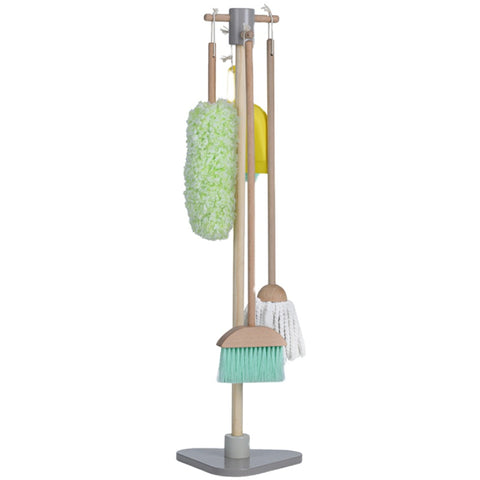 As children get older, you can gradually make it more difficult for them to move from taking care of themselves to taking care of the environment around them. Especially children who are already interested in cleaning tools can arrange for teamson's children's broom, which can really be used for cleaning and is the right size and weight for children.
IKEA Mula Stack and Nest Cups Set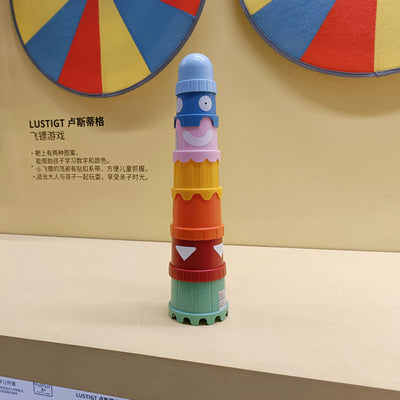 IKEA has many toys suitable for exercising children's fine movements, such as MLA cup, which can be stacked, classified or built. Many playing methods are suitable for children's exploration, and the ability of hand eye coordination can be enhanced through repeated practice. For example, in building, they need to accurately find a cup that is just a little smaller than the previous one before they can completely build all the cups. Such challenging and purposeful toys can better cultivate children's concentration.
Goryeobaby Simulation Pull Carrot Toy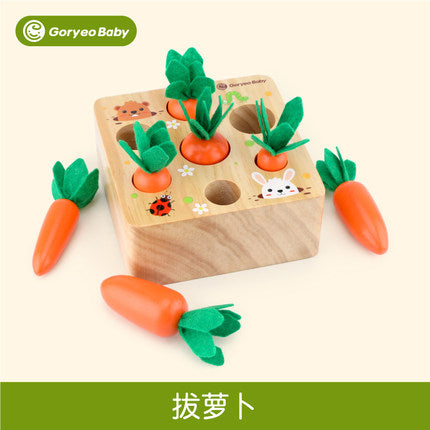 Goryeobaby This carrot pulling toy is also able to exercise the hand-eye coordination of children. After all the radishes are pulled out, they need to visually distinguish the size of the radish and the hole in order to put it back in successfully. This process can also help children understand the concept of size and gain experience for future math learning.
TOI Lock and Latch Busy Board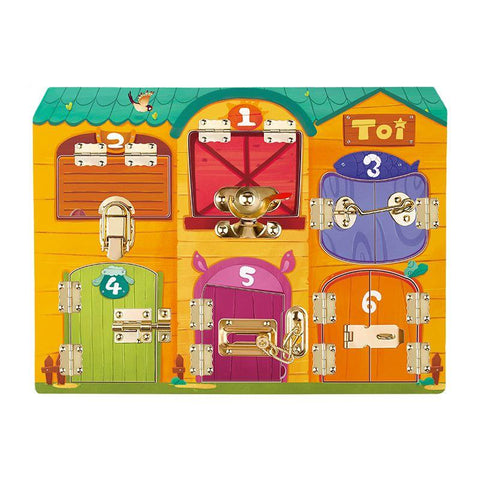 Although it is recommended to provide ordinary locks for children to practice in the Montessori classroom, there are still toys to choose for safety and fun at home.TOI's Little Locksmith Farm stimulates children's curiosity by opening each door to discover the different animals living inside. At the same time, it has a total of 6 different locks, so that children can repeatedly practice the use of different locks, exercise their motor coordination and logical thinking skills. These 6 locks are also used in real-life scenarios to ensure authenticity.